04. Nov 2020
2nd and 3rd generation feedstock for bio-based and bio-degradable plastics need adequate policy support
BIO-PLASTICS EUROPE has initiated a network of science, industry and public administration for developing bio-based and bio-degradable plastics. The 2nd Virtual Meeting of the European Bioplastics Research Network "2nd & 3rd Generation Feedstock for Bio-based and Bio-degradable Plastics" on 4 November 2020 gathered more than 70 international researchers, company representatives and political decision-makers from Europe to discuss the production of bio-based materials from feedstock.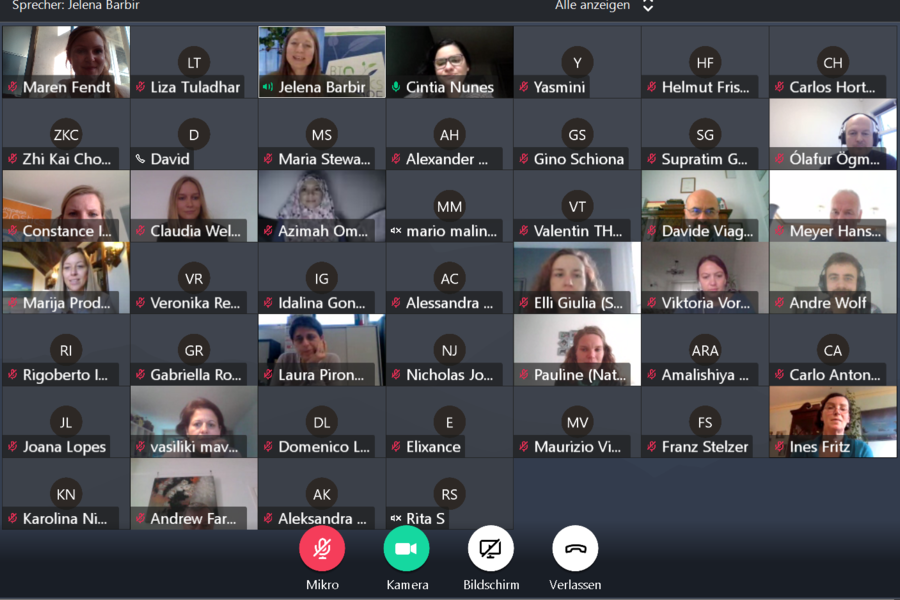 BIO-PLASTICS EUROPE addresses the topic "Sustainable solutions for bio-based plastics on land and sea" within the Horizon 2020 Programme, and focuses on sustainability strategies and solutions for bio-based products to support the European Plastics Strategy. The project has established the European Bioplastics Research Network (EBRN), which had its 1st meeting in June 2020, where past and current H2020 projects related to bio-based plastics were discussed.
Last week, EBRN had its 2nd meeting. This time, discussions focused on feedstock used for production of bio-based materials.
Constance Ißbrückner, Head of Environmental Affairs of European Bioplastics e.V., gave a keynote speech titled "Bio-based plastics: feedstock and end-of-life". She highlighted, among other things, that the term "biodegradability" is only unambiguous if environment conditions and time range are specified.
Dr. Claudia Wellenreuther of the Hamburg Institute of International Economics (HWWI)​ gave the second keynote speech, titled "The role of feedstocks in the environmental life cycle assessment of bio-based plastic products". One of her take-home messages was that the main benefits of 2nd and 3rd generation feedstocks are the avoidance (or reduction) of land use and related emissions​ as well as the lack of competition with food production.
After the presentations by the keynote speakers, the panel session took place with Prof. Davide Viaggi (University of Bologna), Prof. Ines Fritz (University of Natural Resources and Applied Life Sciences Vienna) and Prof. Ólafur Ögmundarson (University of Iceland) discussing 2nd and 3rd Generation Feedstock in practice.
Prof. Viaggi talked about how bioeconomy can contribute to the circularity of the overall economy, and what kind of policy efforts are necessary in order to make this transition. Prof. Fritz reflected upon the project CO2USE, which produced PHB from cyanobacteria, and also on the prospects for phototrophic production in Europe. The last discussant, Prof. Ögmundarson, described how macroalgae have a very high potential for PLA production, if production processes are optimised with sustainability as a goal, considering the trade-off which exists between environmental and economic sustainability.
The meeting was closed by a discussion triggered by the questions and comments sent by the event participants in the chat format.
EBRN's next international event will take place online on the 17 February 2021 with the topic "Technological and market-related challenges to bio-based plastics production".