06. Dec 2021
BIO-PLASTICS EUROPE visible at the 16th EUBP Conference in Berlin
BIO-PLASTICS EUROPE had a very productive time in Berlin at the 16th EUBP Conference, which took place last week on 30.11 and 01.12 in a hybrid format (both online and face-to-face).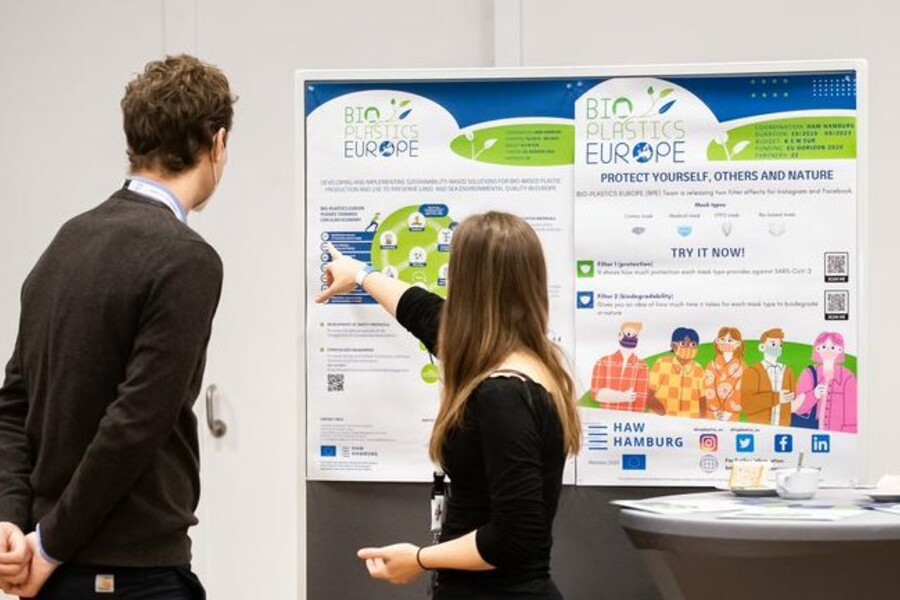 With two poster presentations, the project was represented in-person by our teams from the Hamburg University of Applied Sciences (Germany) and from Arctic Biomaterials OY (Finland). Our team from Austrian Centre for Industrial Biotechnology (Acib GmbH) joined the event remotely.
The event organizer, European Bioplastics (EUBP), is the association representing the interests of the European bio-based plastics industry. They presented a very positive global outlook for the next five years, according to which bio-based plastics production is set to more than triple. You can read their report here.
For two days, many organisations joined forces to discuss further development of bio-based plastics and proved that bio-plastics ARE indeed the future. Between the topics discussed, we highlight new opportunities for compostable plastics and standardisation. We would like to thank EUBP and all participants for their engagement and support!