19. Sep 2020
EU Commissioner Virginijus Sinkevicius opens 1st meeting of the HISCAP Network
The first on-line meeting "Towards Zero Plastic Waste in Historic Cities" of "Historical cities against plastic waste" network (HISCAP) took place on 17th September 2020. The meeting was organized by the Institute of Environmental Engineering of Kaunas University of Technology (KTU APINI) together with the Hamburg University of Applied Sciences (HAW Hamburg).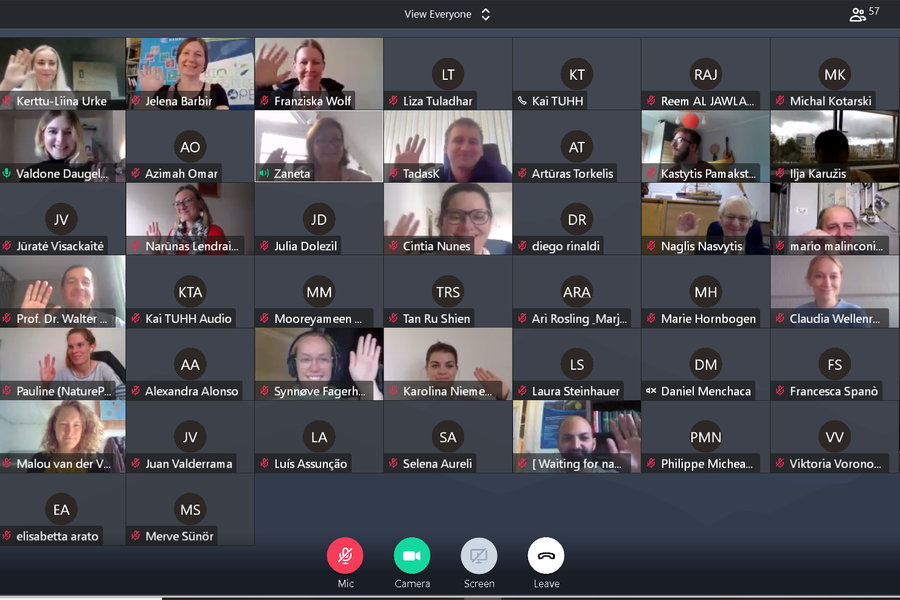 EU Commissioner Virginijus Sinkevicius opened the event by giving an inspirational speech about the role of the historical cities' leadership in the circular economy and importance of innovative solutions in fighting plastic waste (click on the link to download the video). Following it, Prof. Walter Leal and Dr. Jelena Barbir from HAW Hamburg introduced the H2020 project BIOPLASTICS Europe, as well as the HISCAP network.
The best practices for sustainable plastic waste management in the Baltic States were introduced during the main session:
     "NO for plastic waste wave: case of the city of Neringa, Lithuania" was presented by Vice Mayor of Neringa city Mr. Narunas Lendraitis, Ms. Diana Liutkute and Mr. Naglis Nasvytis, the President of Lithuanian Yachting association. Stakeholders – yachtsmen, NGOs, local businesses and community – have initiated behavioural changes which significantly reduced single use plastics' consumption.

     The unique start up "CupCup" was presented by its co-founder Ms. Valdone Suskevice. This initiative (introduction of reusable cups system in public events and cafeterias) helped to reduce the amount of plastic waste by 0.5 t per season.

     A very important part of the plastic waste management chain is the deposit system. Experiences and challenges of the system implementation and functioning in Estonia were presented by Ms. Kerttu-Liina Urke, the Communication Manager of Estonian Deposit Refund System;

     Last but not the least, another important part of the plastic waste management chain was presented - the industrial recyclers. Mr. Tadas Kavaliauskas, the Head of the Technological Department of JSC Plasta, being the biggest plastic waste recycler in the Baltic States, presented problems and incentives of this industrial sector.
The meeting was wrapped by a discussion on the sustainable scenarios for plastic waste management in Historic cities, where each participant had an opportunity to ask questions and present opinions and ideas. The next HISCAP meeting is scheduled for the 15.12.2020 - save the date!